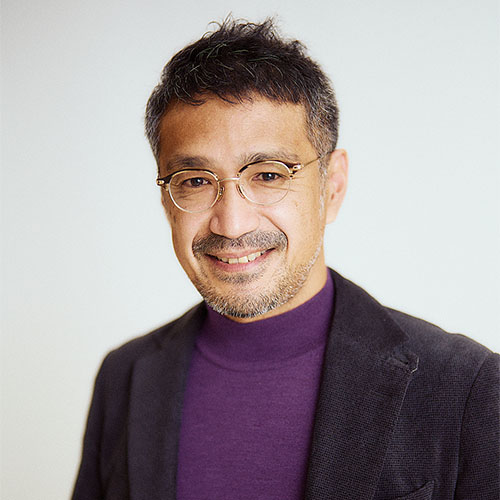 Professor, Graduate School of Science, Department of Physics and Astronomy, Kyoto University
角五 彰
Akira KAKUGO
Born in Tokyo, Prof. Kakugo was interested in things that move beautifully like flocks of birds, schools of fish and swarm of bees. After graduating from Sakura High School in Chiba Prefecture, he entered Hokkaido University. He found biomolecular motors' involvement in cell movement and muscle contraction, then conducted research on the mechanism of converting chemical energy into kinetic energy. In his master and doctor courses at the university, he developed the world's smallest power unit driven by chemical energy with biomolecular motors. He was inaugurated as Associate Professor of Hokkaido University Graduate School of Science in 2011. Currently, he focuses on establishing biomolecular motors as "Active matter" and explore their emergent functions. From 2022, he was appointed as a Professor in the Graduate School of Science, Department of Physics and Astronomy, Kyoto University. As for his major awards, he received the Young Researcher Award for Science and Technology Minister of Education, Culture, Sports, Science and Technology in 2012, the Academic Award for Polymer Science in 2016 and HFSP (Human Frontier Science Program) Research Grants Award in 2021.
ResearchGate
researchmap
Lecturer, Graduate School of Science, Department of Physics and Astronomy, Kyoto University
市川 正敏
Masatoshi ICHIKAWA
Dr. Ichikawa's research interests lie in Softmatter Physics, Nonlinear and Non-equilibrium Physics, and Biophysics. He has been affiliated with Kyoto University since his undergraduate years and obtained his Ph.D. in Physics. Following his graduation, he became an Assistant Professor at the Faculty of Sciences in Kyushu University. He moved back to Kyoto University in 2009 to become a faculty member in the Graduate School of Science, where he is currently affiliated. He now studies self-propelled motion of a living cell and a non-living object, e.g., revealing the mechanism of how simple self-propelled objects obtain diversity of movement, and revealing that living micro-swimmers such as microorganisms utilize hydrodynamics and physics for their survival strategies.
Web page (jp)
ResearchGate
researchmap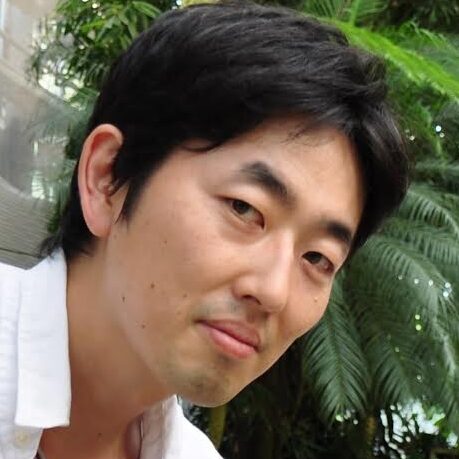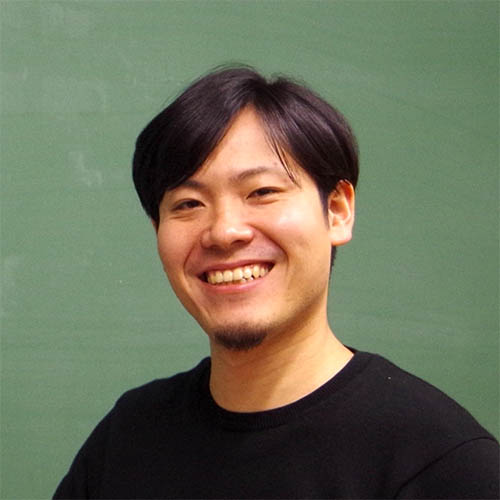 Program-Specific Associate Professor, Department of Physics, Kyoto University
宮崎 牧人
Makito MIYAZAKI
Dr. Miyazaki has been interested in how the cell, the smallest unit of life, is created from tiny molecules. He completed a master's degree with Prof. Kazuhiko Kinosita Jr. at Waseda University, working on single-molecule experiments to elucidate the motile mechanism of myosin molecular motor. He completed a doctoral degree in 2011 with Prof. Kenichi Yoshikawa at Kyoto University, proposing a theoretical framework for the analysis of single-molecule experimental data using non-equilibrium statistical mechanics and Bayesian inference. After graduation, he did postdoctoral work with Prof. Shin'ichi Ishiwata at Waseda University. He developed a technique for reconstituting active cytoskeleton from purified proteins. After working as Assistant Professor at Waseda University, he moved back to Kyoto University. He joined Hakubi Center for Advanced Research in 2017, followed by Department of Physics in 2022, as Program-Specific Associate Professor. He manages a subgroup aiming to understand the design principles for the self-organization of active cytoskeleton and biological functions using a combination of reconstitution experiments, live cell imaging, and theories of physics. He now holds joint appointments as PRESTO Researcher at JST and Team Leader at RIKEN BDR. He received the Young Scientists' Award from MEXT in 2022.
ResearchGate
researchmap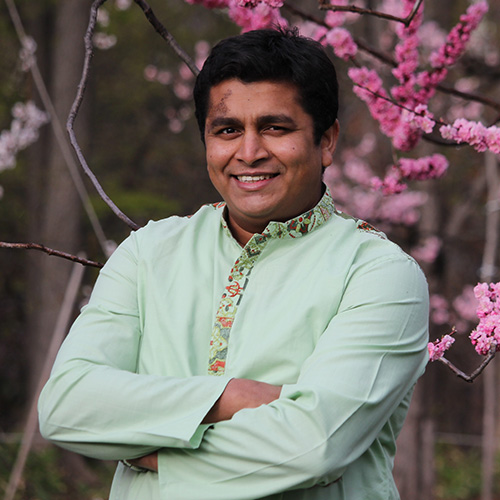 Md Fahad Rahman Khan
Technical assistant
Purification of protein
My hobby is Youtubing
My home country is Bangladesh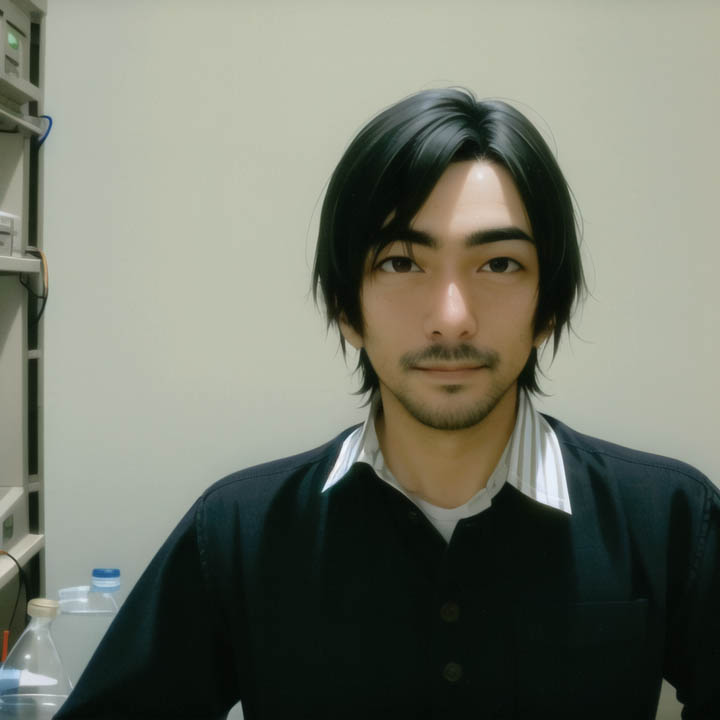 Masahiro MAKUTA
幕田 将宏
Research Staff
Biophysics, Activematter
Understanding how objects move in non-equilibrium system
JapaneseSAKE Sommelier
(comlpeted Sakeology Seminar 2022)
My home country is Japan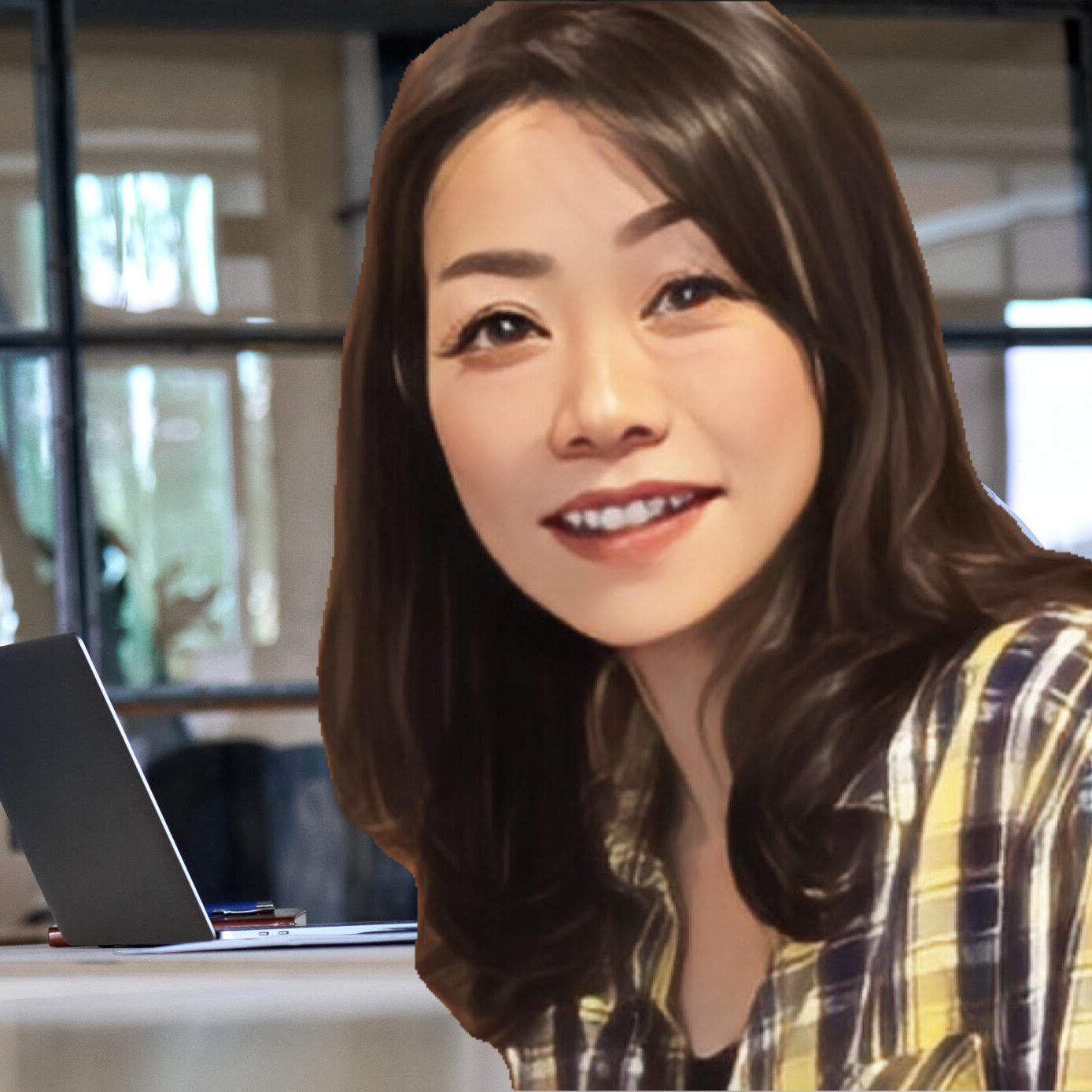 Hisako Yamamoto
山本 寿子
Administrative Staff/ Secretary



My home country is Japan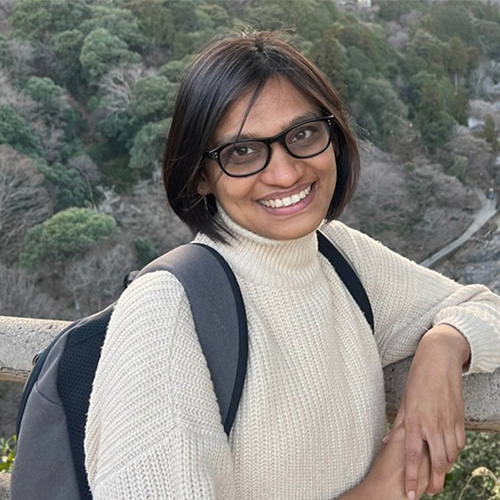 Senjuti Nowroz
Doctoral Course Student (D3)
MD simulation of protein-protein interaction
My hobby is Singing
My home country is Bangladesh
ResearchGate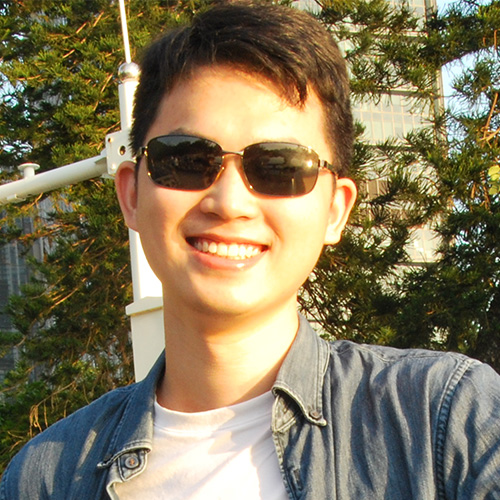 Gong Yiming
Doctoral Course Student (D1)
My home country is China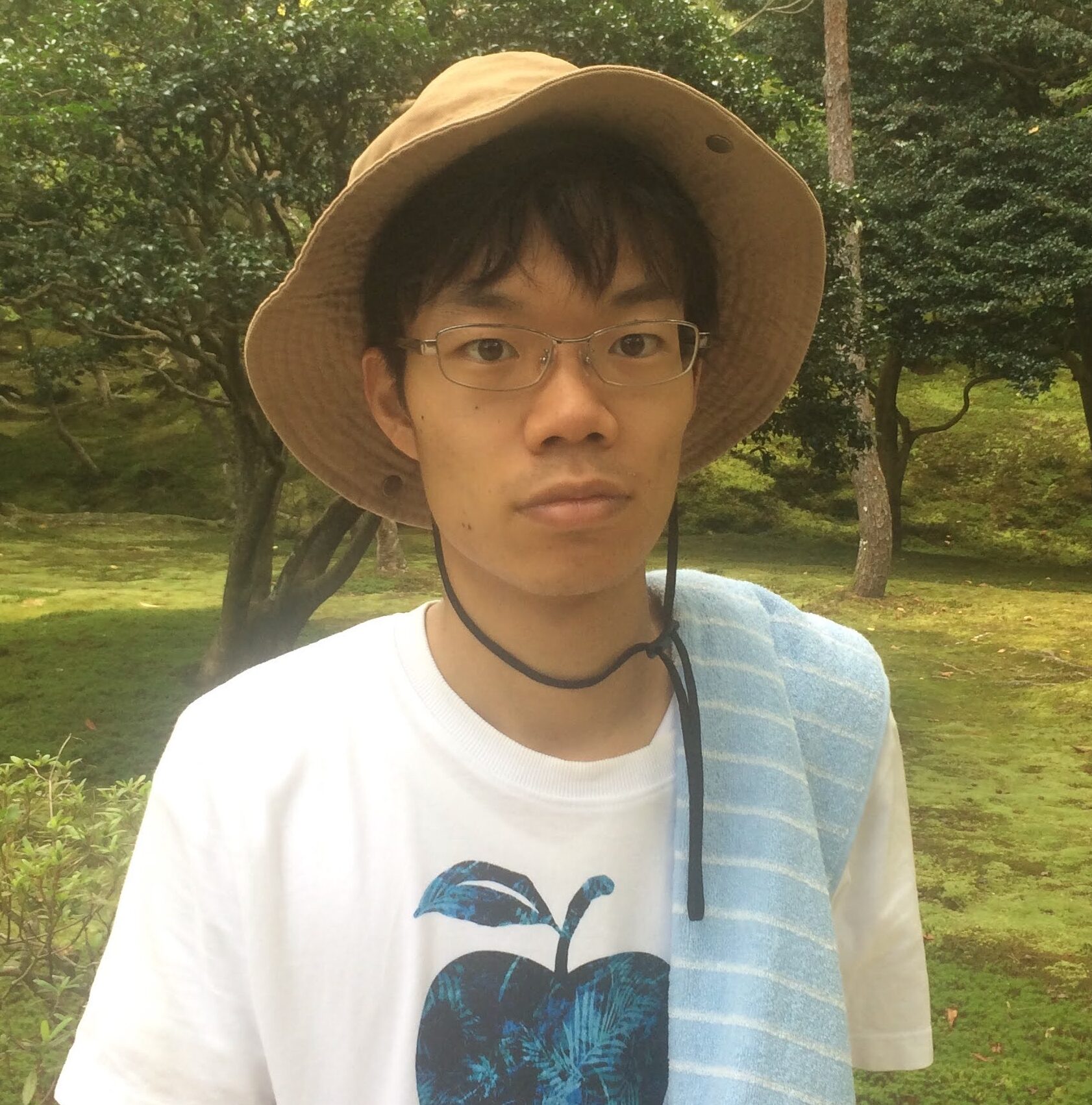 Kohei OKUYAMA
奥山 紘平
Doctoral Course Student (D1)
Active matter, Microswimmers
Collective motion
My hobby is music (piano)
My home country is Japan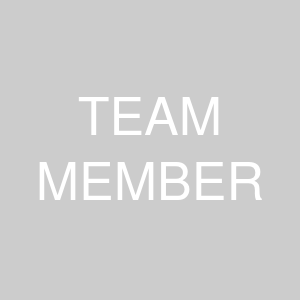 AN Jungmin
Master Course Student (M2)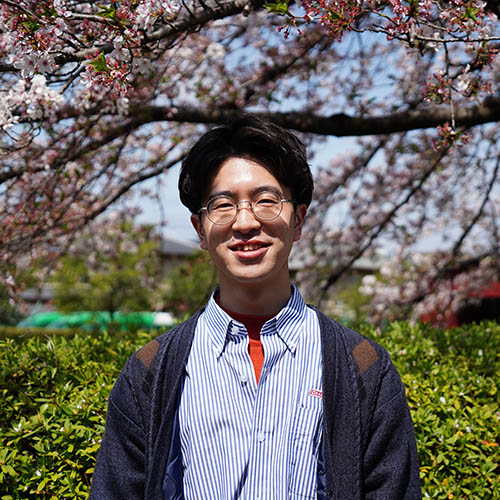 Shotaro OGATA
尾形 正太郎
Master Course Student (M2)
My hobby is music
My home country is Japan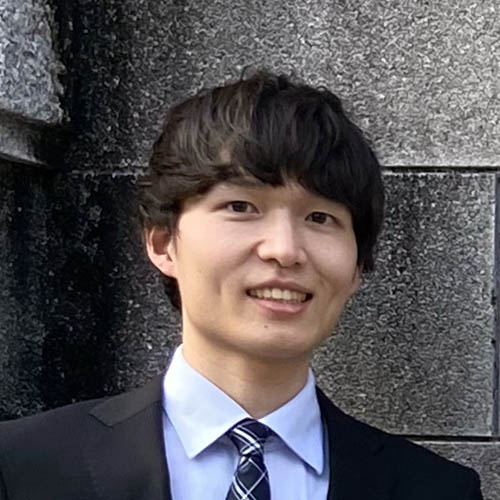 Shogo NAGAI
永井 翔吾
Master Course Student (M1)
Biophysics, Activematter
Organoid, Cancer
My hobby is baseball
My home country is Japan
Nozomu SASAKI
佐々木 望
Master Course Student (M1)
Biophysics, Activematter
Organoid, Cancer
My hobby is music
My home country is Japan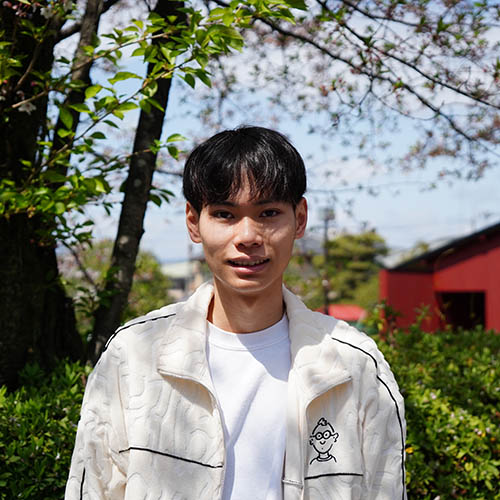 Kanta OSERA
大瀬良 勘太
Bachelor Course Student (B4)
My home country is Japan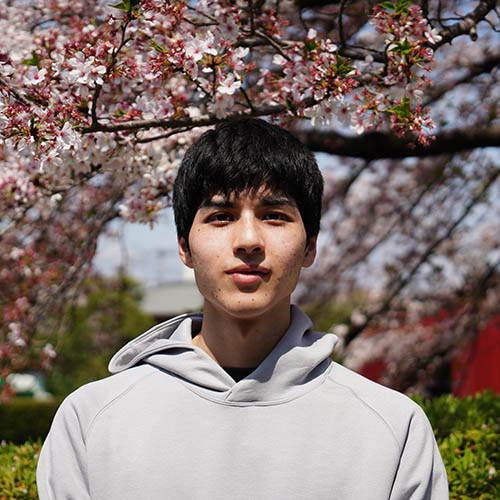 Kenan MATSUI
松井 健安
Bachelor Course Student (B4)
My home country is Japan
Taiyoh SASABE
雀部 太陽
Bachelor Course Student (B4)
My home country is Japan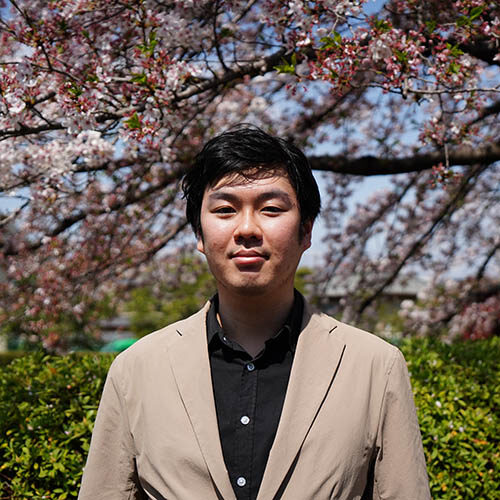 Takuma NISHIZAWA
西沢 拓馬
Bachelor Course Student (B4)
My hobby is programming
My home country is Japan